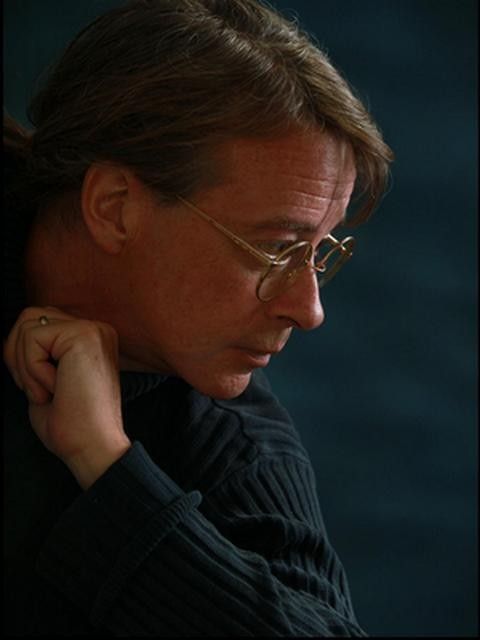 Paul Kelley est un artiste canadien, né à Nova Scotia en 1955. Il a assisté aux ateliers d'art sous la tutelle de Chris et de Mary Pratt (1972); et E. B. Pulford (1973) et assisté au Programme Parfait D'art au Mont l'Université d'Allison dans Sackville, Nouveau Brunswick former en 1973 à 1975 sous Lauren Harris Jr., David Silverberg, E. B. Pulford, Marcel Braystein et John Assomakos..
Il vit maintenant à LaHave, Nova Scotia avec sa femme et famille et apprécie passer le temps avec sa famille et les amis, la course à pied, kayaking et le fait de travailler à leur propriété une maison de 100 ans.
« J'espère que, tout au long de ma carrière, j'ai été capable de plaire à beaucoup de gens avec mes tableaux , et que mon art figuratif a été particulièrement agréable pour les personnes qui comprennent que les qualités de la beauté sensuelle que j'installe dans cet objet d'art.
J'ai toujours considéré ce travail comme une célébration de la forme féminine et les commentaires sur la femme commandant une présence visuelle dans notre monde. Je crois qu'il est important d'apprécier la beauté comme une fin en soi.

Comme surmonter nos préconditionnement du désir de voir plus que ce que nous voyons. Allégorie et métaphore existent dans mon oeuvre, ou au moins, j'espère qu'ils le sont, mais la beauté et la grâce de la forme féminine dans mon œuvre d'art est destiné à transmettre une intension juste.

Mon œuvre d'art est un travail d'amour. Chaque tableau est le résultat de centaines d'heures de travail impliquant la manipulation attentive de la composition et la forme, la couleur et la lumière, pour créer une image qui je désire être passionnée et séduisante.

Si la peinture est du paysage ou figuratif, je m'efforce de créer une image équilibrée qui est puissante et pourtant sereine, mystérieux et encore invitante. »
Paul Kelley is a Canadian artist, born in Nova Scotia in 1955. He attended art workshops under the tutelage of Chris and Mary Pratt (1972); and E. B. Pulford (1973), and attended the Fine Art Program at Mount Allison University in Sackville, New Brunswick form 1973 to 1975 under Lauren Harris Jr., David Silverberg, E. B. Pulford, Marcel Braystein, and John Assomakos..
He now lives in LaHave, Nova Scotia with his wife and family and enjoys spending time with family and friends, running,
kayaking, and working on their 100 year old house and property.
"I hope that throughout my career I have been able to please many people with my paintings, and that my figurative art has been particularly pleasurable for people who understand that the qualities of sensual beauty that I instill in this art subject are just that. I have alway regarded this work as a celebration of the female form and commentary on woman's commanding visual presence in our world, in addition to their humanity and intellect. I believe that it is important to appreciate beauty as an end in itself.
It is as simple as being able to stop and regard the beauty of sunrise regardless of what the rest of the day has in store; and as complicated as overcoming our preconditioning to desire to see more than what we see. Allegory and metaphor exist in my artwork, or at least I hope they do, butthe beauty and grace of the female form in my artwork is intended to convey just that. My artwork is a labor of love. Each painting is the result of hundreds of hours of work involving the careful manipulation of light and form, colour and composition, to create an image which I desire to be passionate and alluring. Whether the painting is landscape or figurative, I strive to create a balanced image which is both powerful and yet serene, mysterious yet inviting."
Autorisation de l'Artiste:
Bonjour Myria,

Thank you for your message, and I am pleased to receive your good feelings for my artwork. You have my permission to add my artwork to your websites.

"You,  Myria are the only person who has permission to publicize Paul Kelley's  artworks on Centerblog; and Paul Kelley gives you this permission until I state that this permission is withdrawn."
It is always very nice to meet someone who loves art, and also someone who appreciates what I paint, and I wish you very good things for your life and for your websites.

Best Regards,
Paul
Good day Paul , :)
Your paintings present the world as a more beautiful place, and that's what i love most about your art - instead of darkness it depicts joy, beauty and passion.You are so talented, please continue to create and enchant us.
You are a true master 

it's incredibly beautiful, and very admirable

I like so much

Thank you Paul of your collaboration on my site :)
Your Friend of Canada Myria xx

This work by Myria is licensed

Copyright © 2012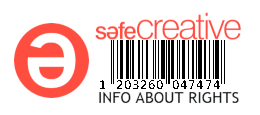 © 2012 Safe Creative
Mise en garde Copyright

Les images qui suivent de l'artiste détiennent un copyright, vous pouvez les télécharger pour votre usage personnel, vous ne pouvez cependant les afficher sans l'accord au préalable de l'artiste. Vous ne pouvez pas apporter quelques changements que ce soit à ces images. Merci de respecter le travail de l'artiste.

Following pictures of the artist have a copyright, you can download for your personal use but you have no approval to introduce them without the agreement of the artist. You cannot make changes it is in these pictures. Thank you for respecting the work of the artist.